Cherry Picked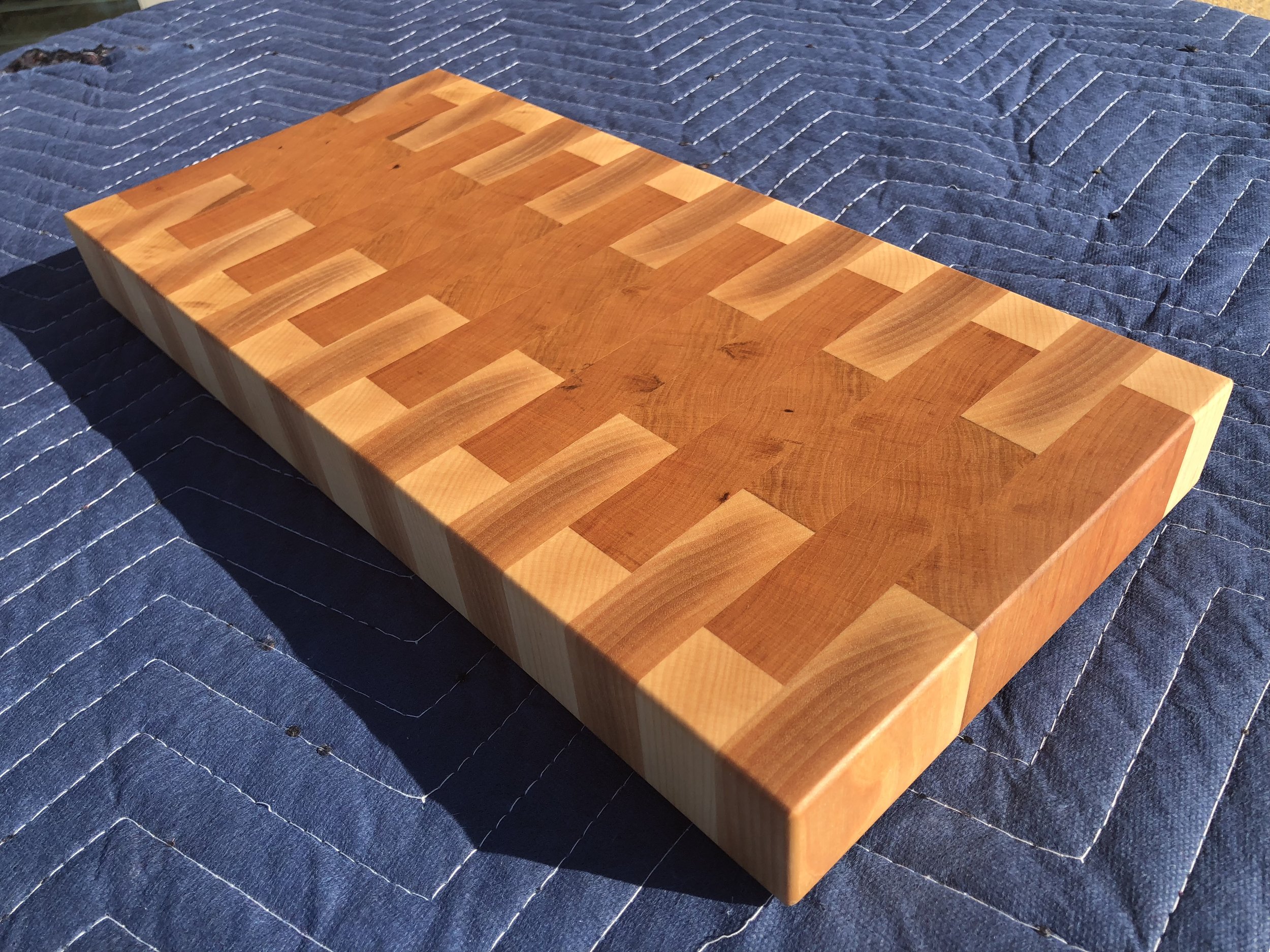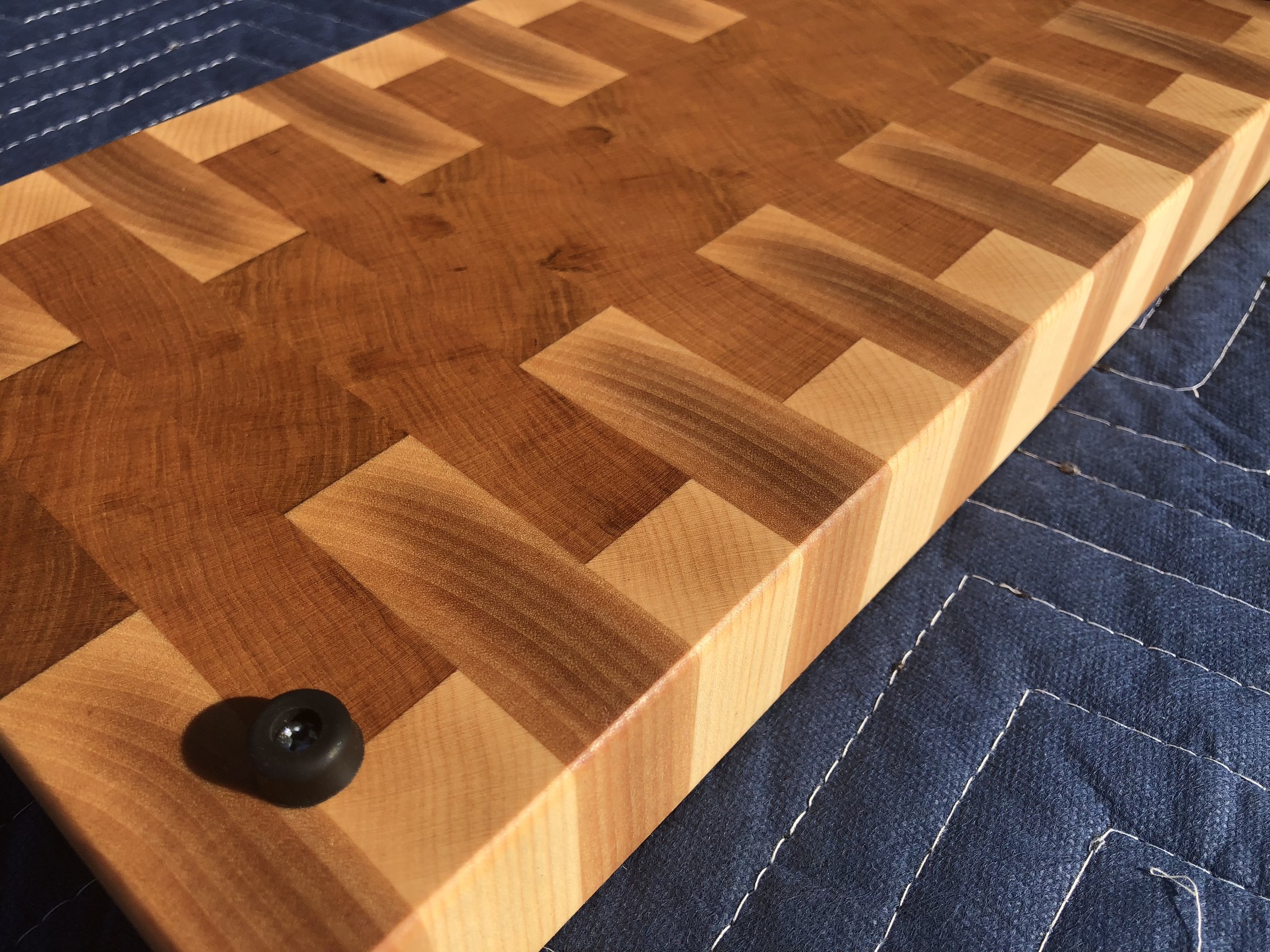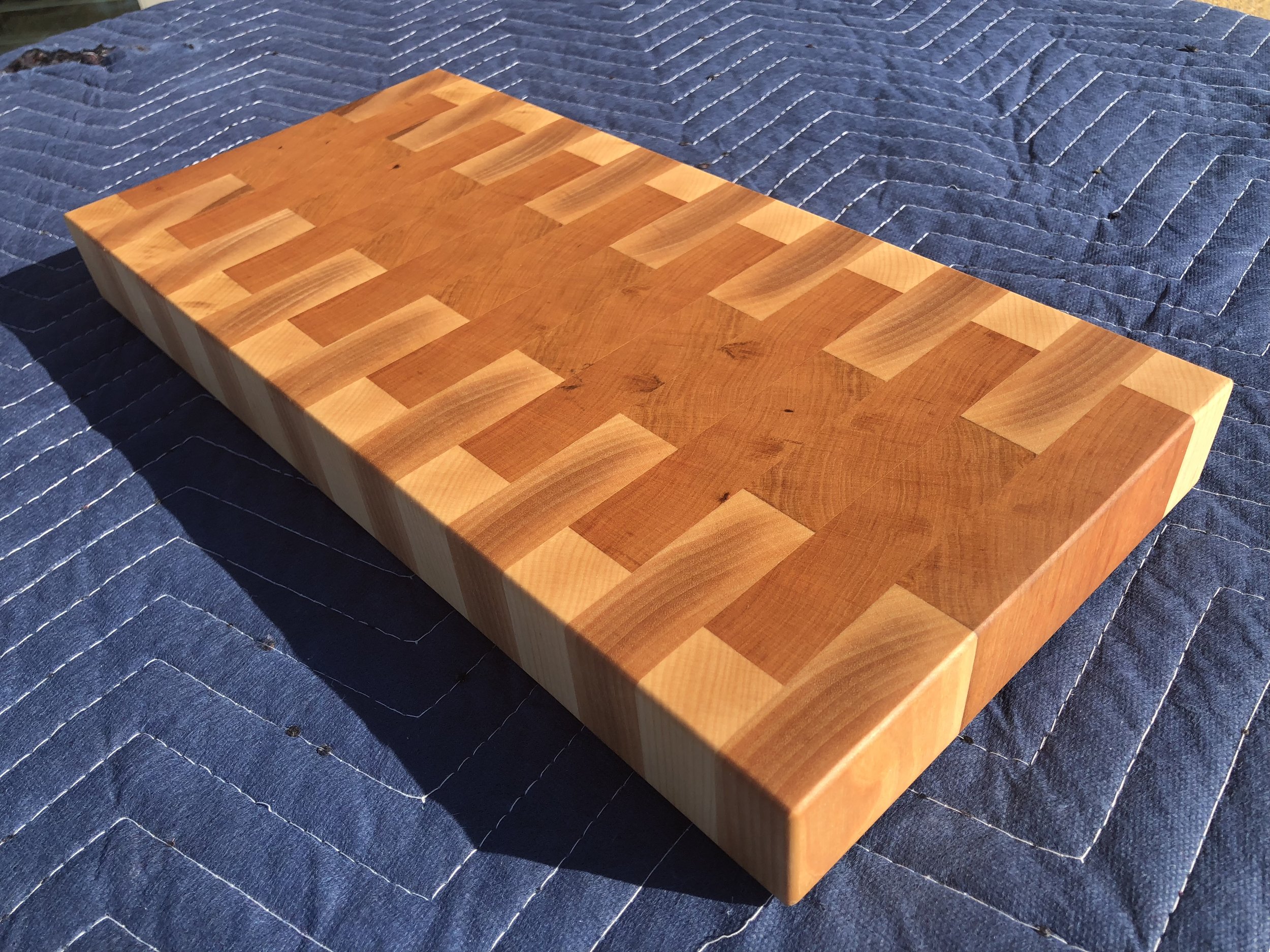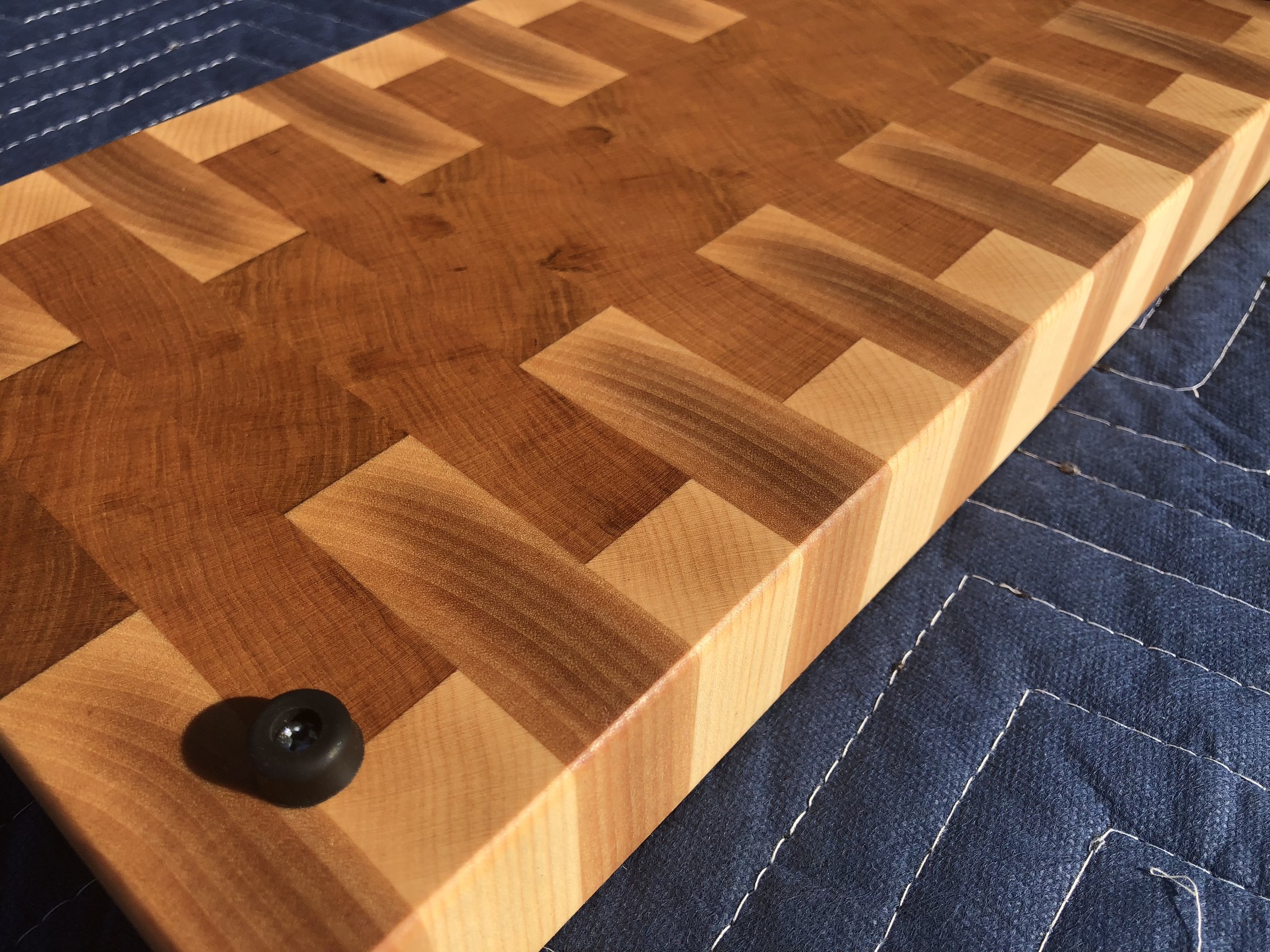 Cherry Picked
When it comes to small butcher blocks, this one-of-a-kind maple and cherry end-grain cutting board steals the show. It's approximately 13x7.5 inches and over 1.5 inches thick, making it the perfect narrow board to fit just where you need it on your counter. Rubber feet have been attached so your work surface remains secure while you're working with sharp knives.
Differences in grain patterns in woods mean no two boards are alike, so minor differences are expected from one board to the next.
Don't forget to grab some cutting board conditioner to keep your new cutting board looking sharp!
Care Instructions
Sure, a tree may have been cut down, but your new cutting board is still alive! The plant cells that make up this beautiful product still swell and shrink as the environment around it changes.
After use, wash your cutting board with warm, soapy water and stand to let dry or dry with a soft cloth. Apply board conditioner as needed.
A well-maintained cutting board is one that will last for generations! All you have to do is periodically condition it with an oil or oil/wax combination to keep those plant cells firm and leave no room for water. When water can get in damage may occur; your board can also dry out, resulting in cracking and warping, so a board conditioner is a must to keep your new board in top shape.
This product is NOT dishwasher safe. Do NOT soak this product in water.
Unfortunately, due to the food-use nature of this product, returns are not generally accepted, but contact us with any concerns you may have.