Classy Cut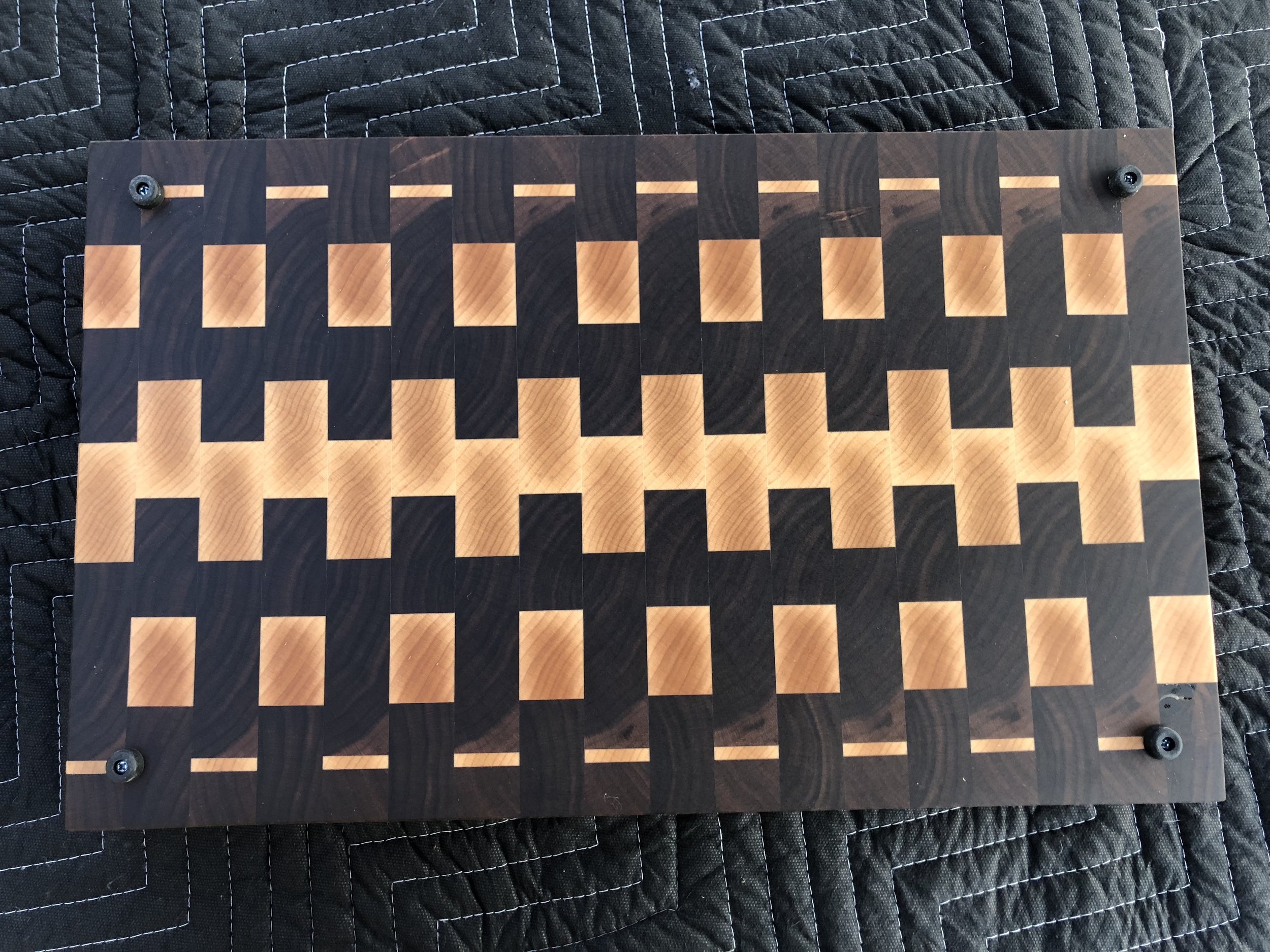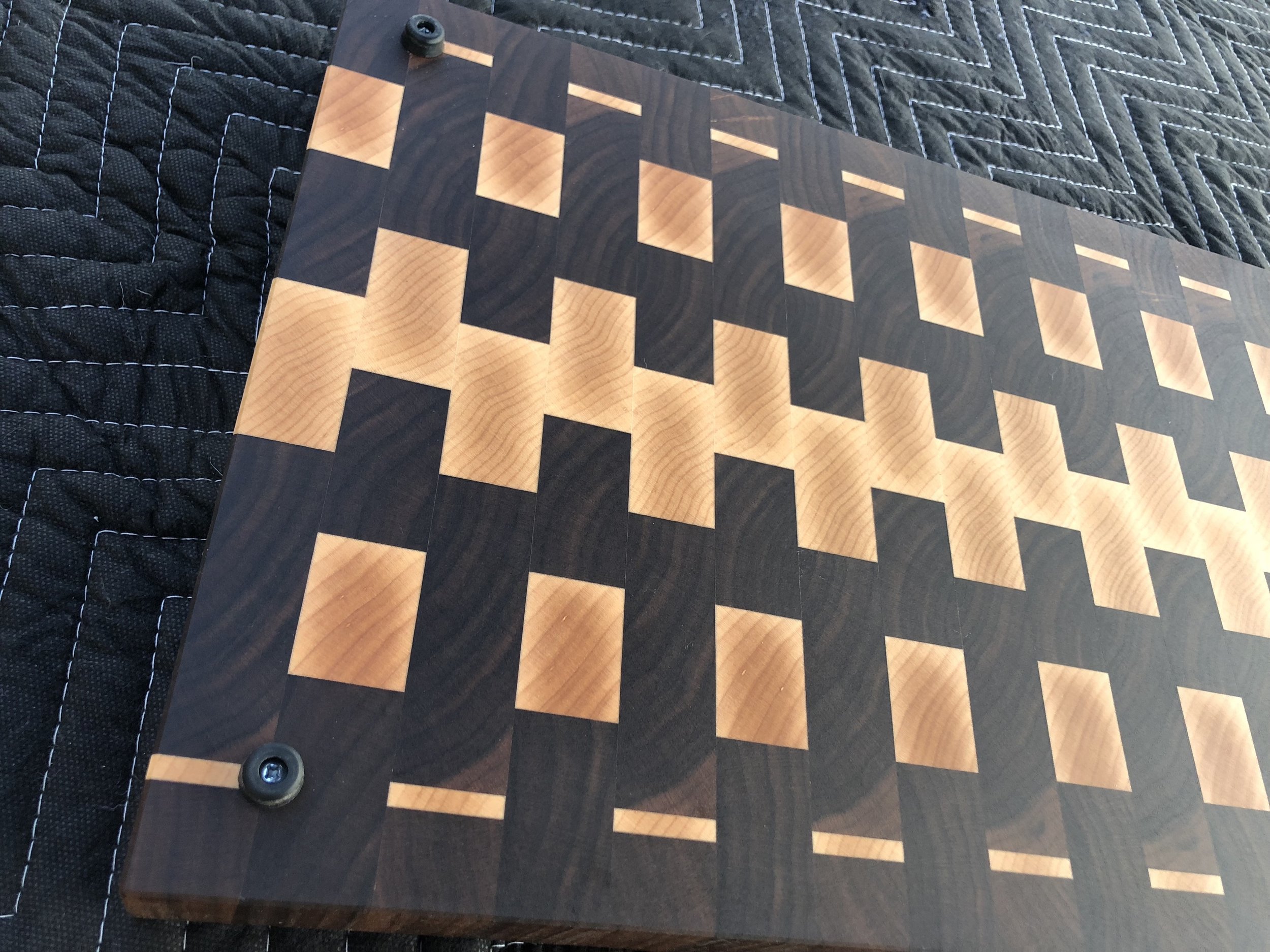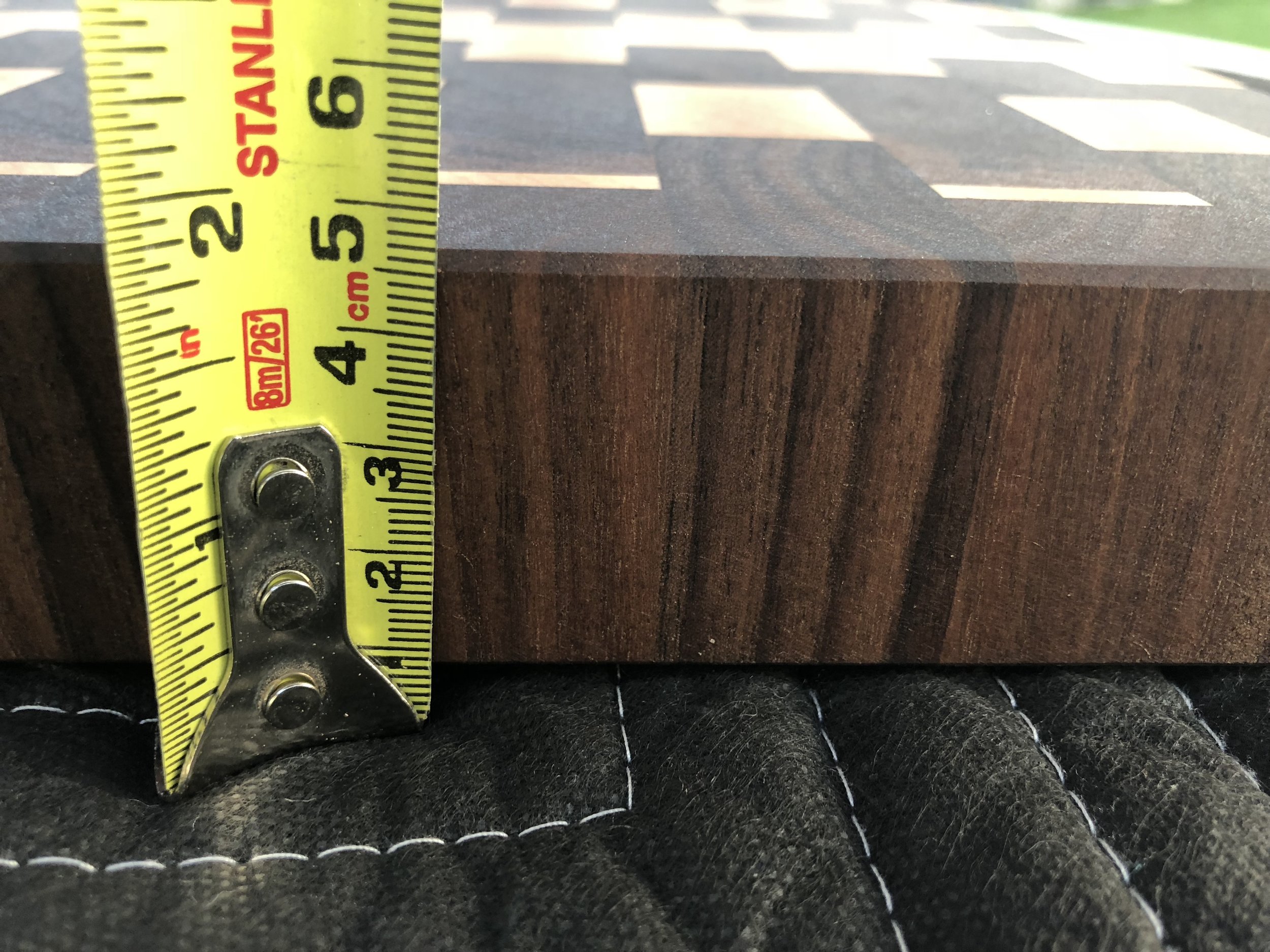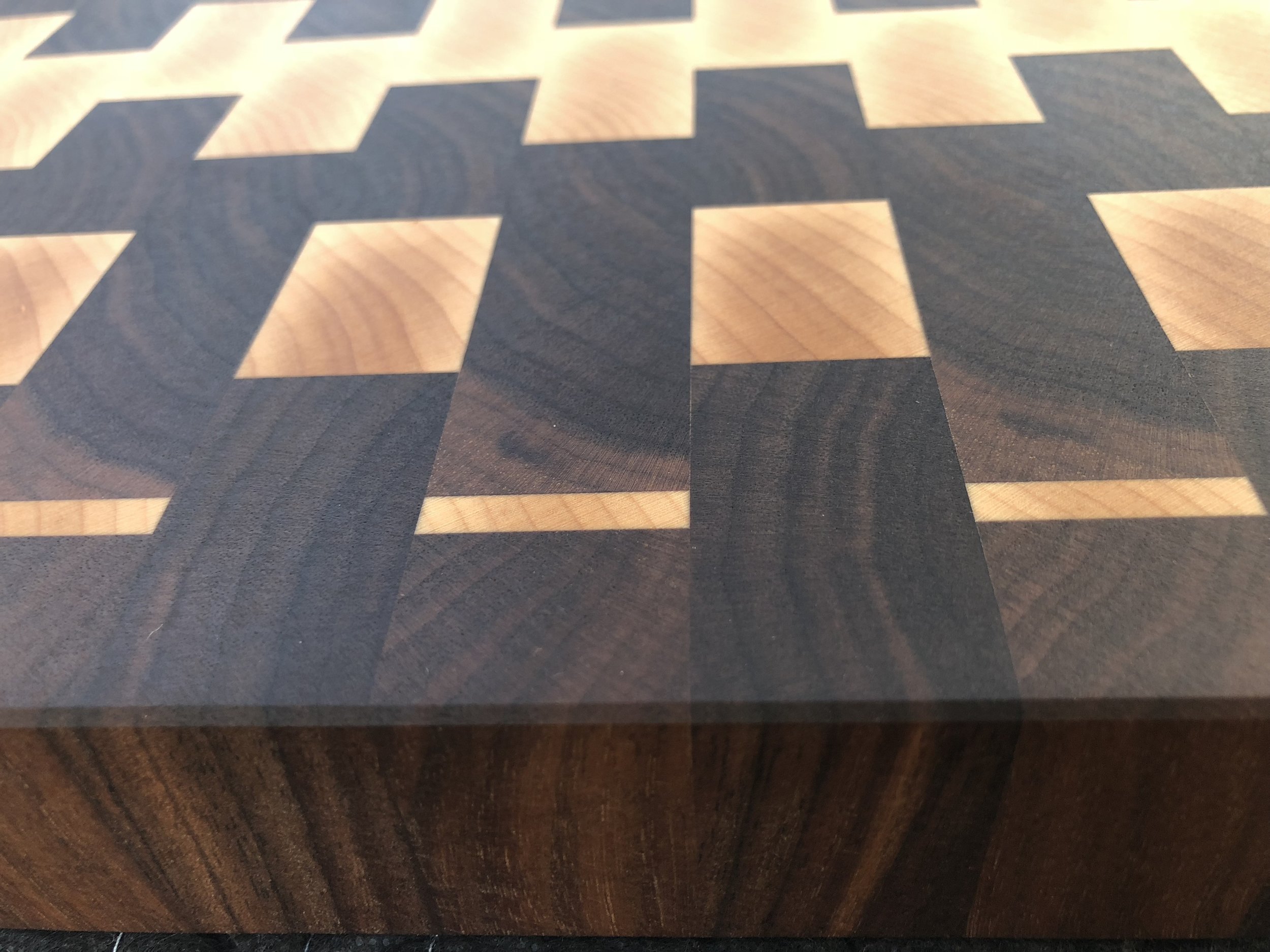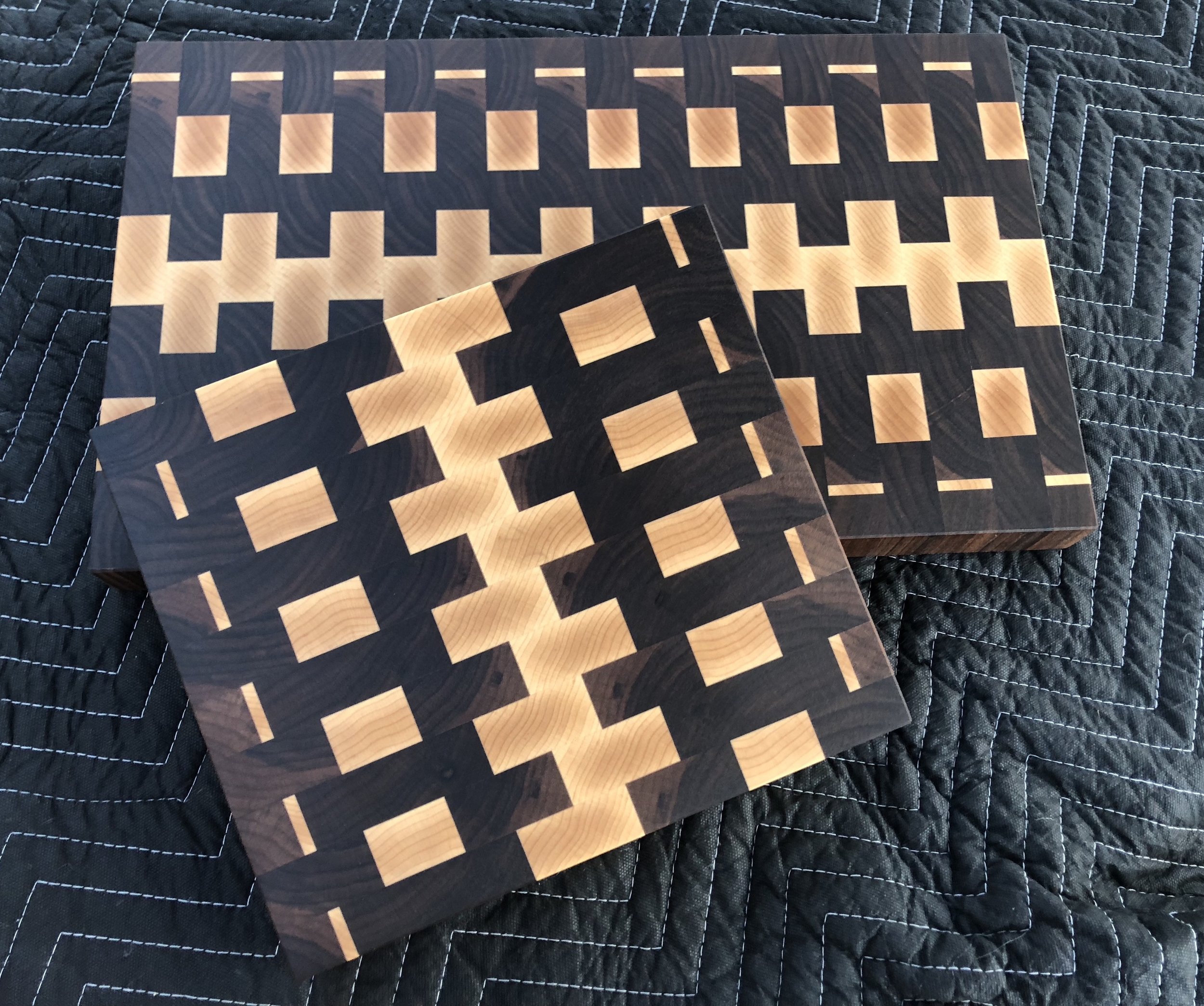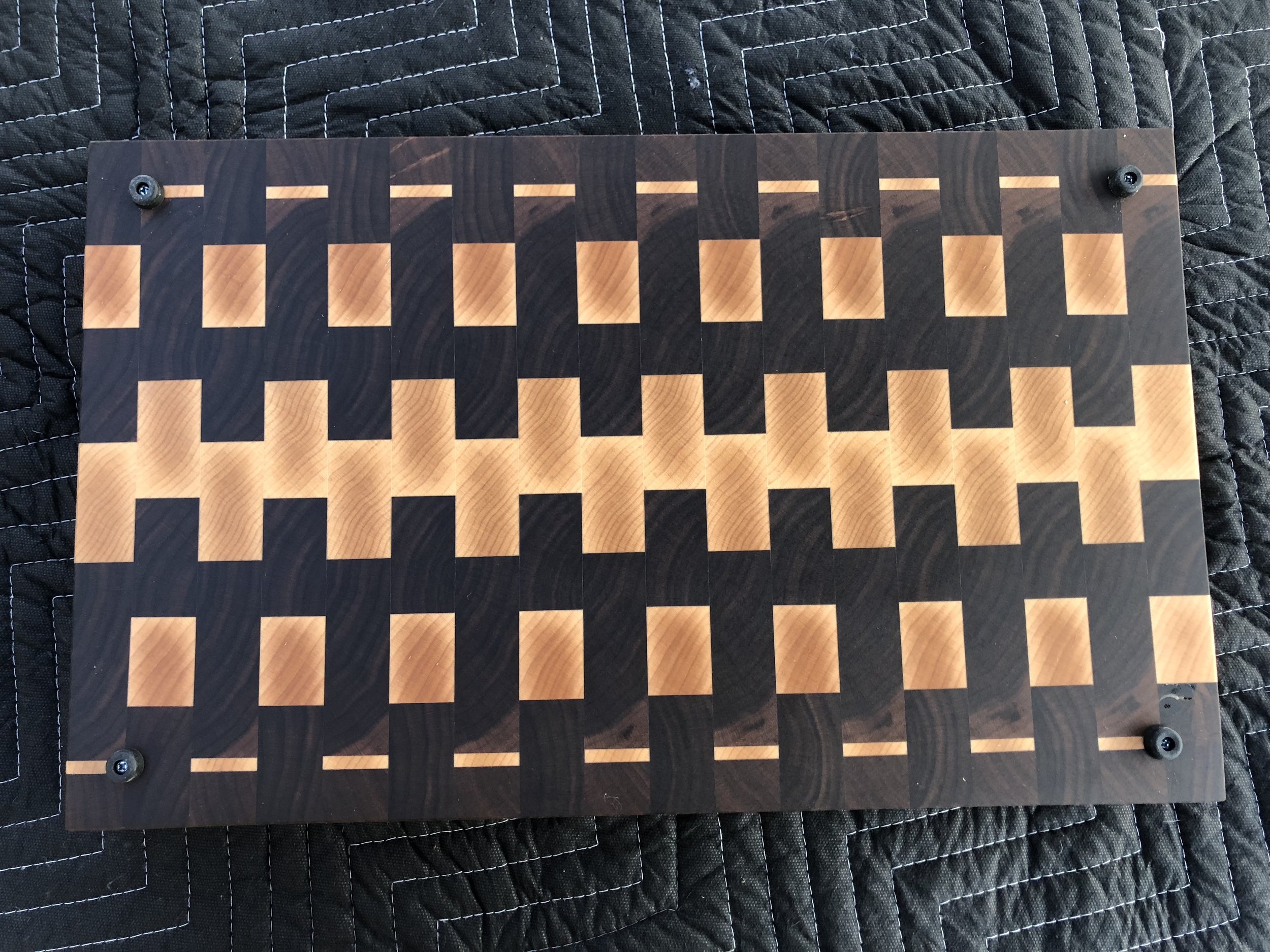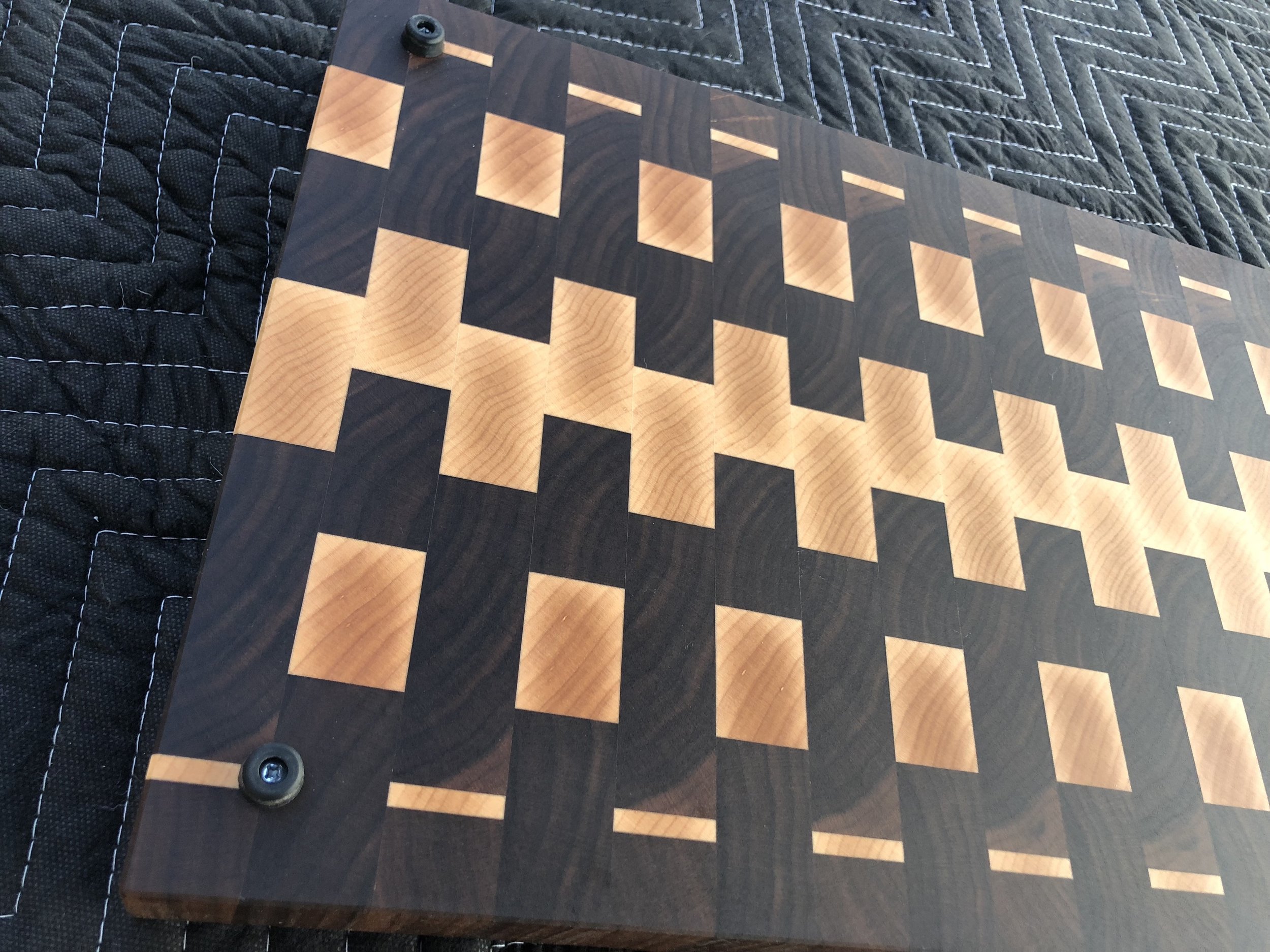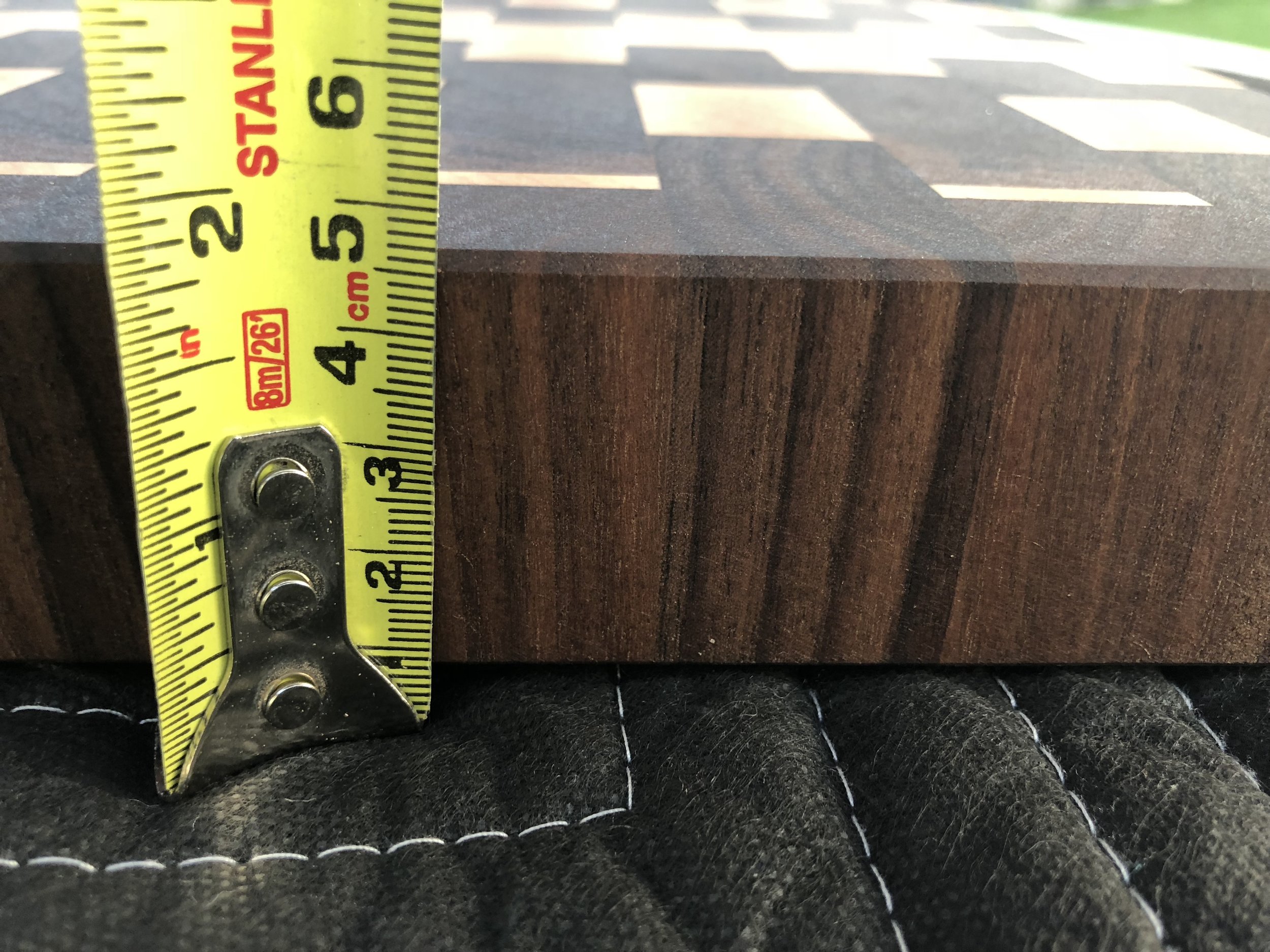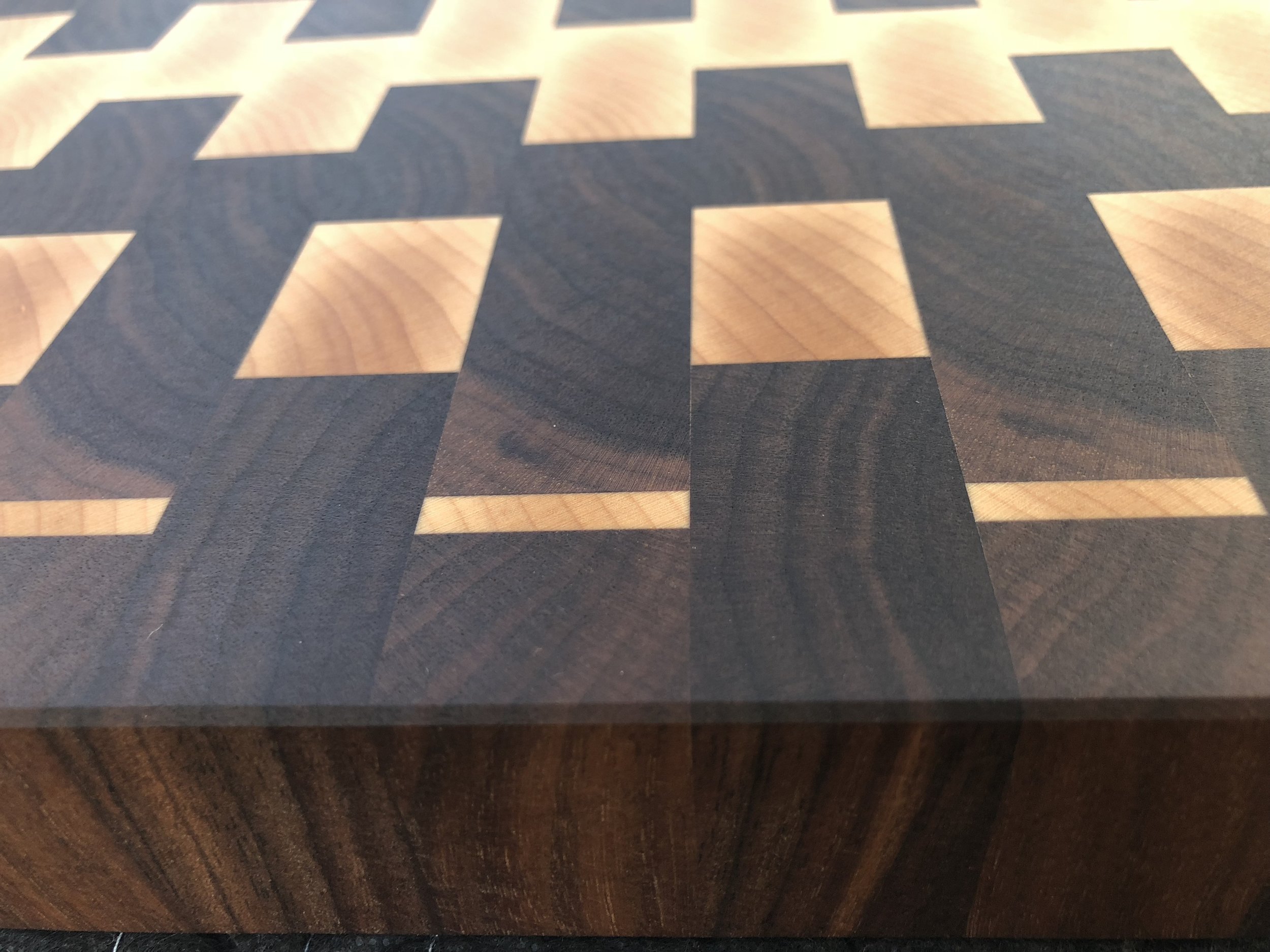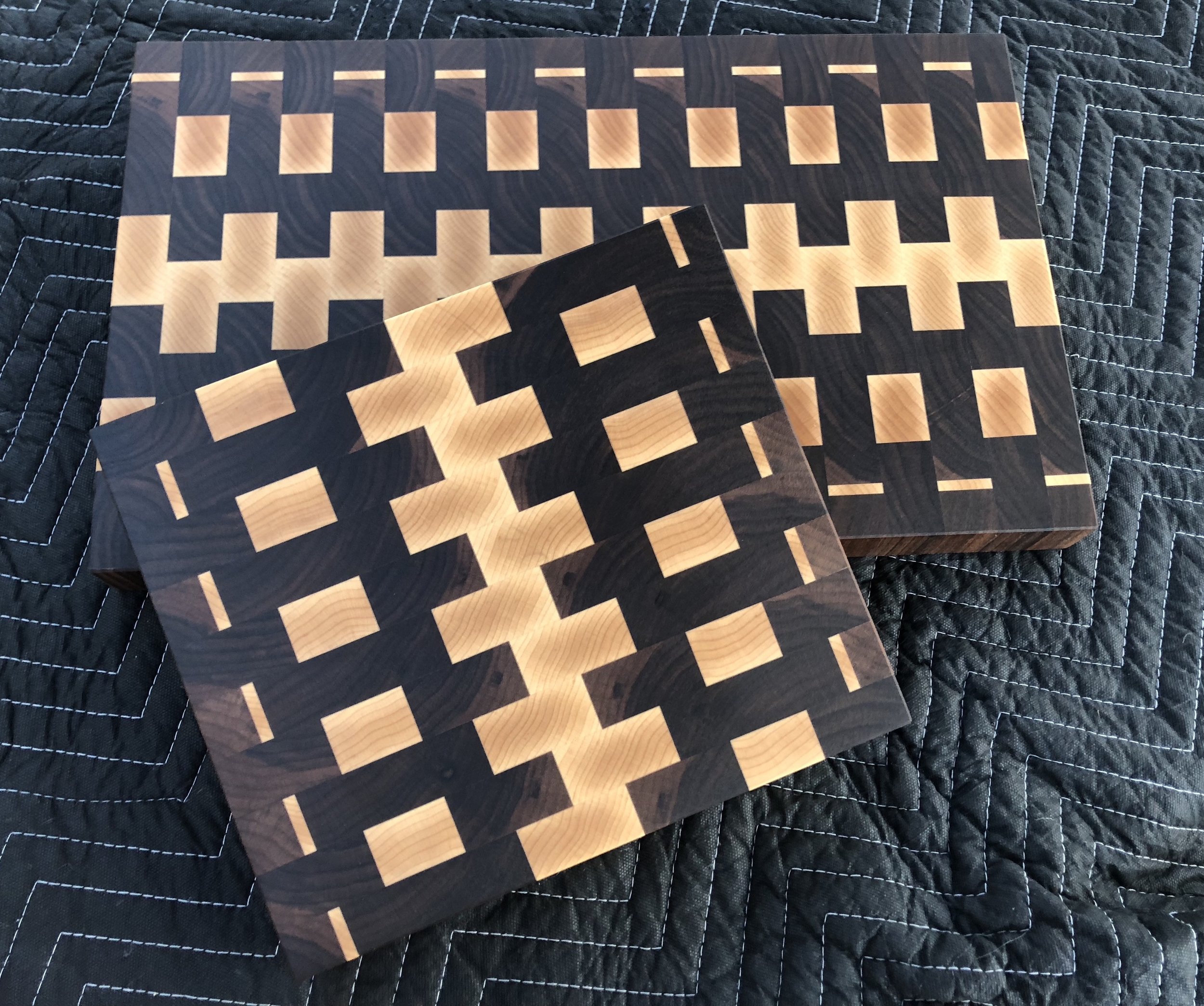 Classy Cut
An enGrained original. This is the first board design that truly kicked off our excitement and love of woodworking. And it doesn't just command our attention—it's our customers' favorite board pattern by far! Each one takes on the oil and conditioner a little differently, making for a variety of warm maple highlights surrounded by smooth, chocolatey walnut. This particular board has a lot of real estate available for meal prep and looks extra nice on your countertop after cleanup—but have you seen its little sister board, Classy Cut Small? They make a versatile set* when purchased together. Use and conditioning will only enrich those vibrant golden tones as your board ages gracefully. Isn't she lovely?
Rubber feet are attached for ease of use. Dimensions are approximately 11.5"x17.5" and 1.5" thick. As with all natural wood products, the images here are a close representation of the actual item, but due to differences in grain patterns in the wood, slight differences in color and pattern are to be expected.
*If you just can't choose (no judgement at all) and want both sizes as a set, contact us before you buy to get an updated price. We love a good deal, so we'll pass one on to you!
Don't forget to grab some cutting board conditioner to keep your new cutting board looking sharp!
Care Instructions
Sure, a tree may have been cut down, but your new cutting board is still alive! The plant cells that make up this beautiful product still swell and shrink as the environment around it changes.
After use, wash your cutting board with warm, soapy water and stand to let dry or dry with a soft cloth. Apply board conditioner as needed.
A well-maintained cutting board is one that will last for generations! All you have to do is periodically condition it with an oil or oil/wax combination to keep those plant cells firm and leave no room for water. When water can get in damage may occur; your board can also dry out, resulting in cracking and warping, so a board conditioner is a must to keep your new board in top shape.
This product is NOT dishwasher safe. Do NOT soak this product in water.
Unfortunately, due to the food-use nature of this product, returns are not generally accepted, but contact us with any concerns you may have.